The US Executive Order on Cybersecurity and the LF Energy Foundation

Security of our global power grid is of utmost importance to the energy industry and for the function of our society as a whole. Recent events such as the Colonial Pipeline ransomware cyberattack and the SolarWinds attack have shown the importance of being able to secure both the infrastructure and the supply chain of the software powering the grid. Assurance that our open-source projects are built with the most advanced and transparent cyber-security processes and tools in mind is of utmost importance to LF Energy and the Linux Foundation as we globally move towards an increasingly digital and distributed power system. LF Energy Foundation recognizes the adoption of open source in the energy sector requires attention to security practices and policies. Learn more about how LF Energy projects are fulfilling the requirements outlined in the Executive Order here, through Software Bill of Materials (SBOMs), code lineage and provenance, dependency management, and maintaining best practices in security management.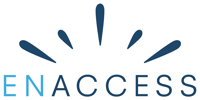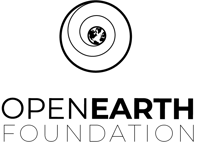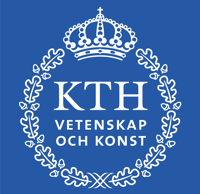 LF Energy Guiding PrinciplesThe LF Energy community has been working diligently to build the LF Energy Guiding Principles, which intend to guide the evolution and growth of the technical community and the ecosystem over time. Special thanks to everyone who participated in crafting these principles.
Benoît Jeanson, RTE
Caspar, TenneT NL
Daniel Lazaro, AVEVA
Jonas van den Bogaard, Alliander
Sander Janson, Alliander
Fedder Skovgaard, Energinet Gianluca Dianese, IDEASFORUM hub
Juanjo Hierro, FIWARE Foundation
Lene Olsen, Energinet
PowSyBl Achieves CII Best Practices BadgeLF Energy project, PowSyBl, is proud to announce they have achieved the CII Best Practices Badge! PowSyBl is an open source system dedicated to providing electrical grid models, simulation, and grid analysis. It helps in writing and providing software that could be used in analysis and power system simulation.
LF Energy Spring Summit 2021In April, we hosted the LF Energy Spring Summit, which delivered incredible content value for attendees by featuring 34 breakout sessions, four keynotes, two industry expert panels, and interactive discussions and Q&A with speakers. Featured topics included Microgrids, Power System Network Operations for the Future, and Price-Based Grid Coordination with LF Energy project highlights among others. Session recordings are now available on the LF Energy YouTube Channel.
LF Energy connects energy leaders to work collaboratively on solving important challenges that face the energy community. Join us in this open source space to create common platforms that will drive the transition into a new future with energy. LF Energy is open to all – Participate Support the LF Energy community – Become a Member